I wanted to write an article with an update to some of the data since we last looked at it in the following article:
https://investwithsteve.com/2015/08/stock-market-pull-back-time-to-reflect/
Annual Returns and Intra-Year Declines
As we previously discussed, at that time through July 31, 2015 the market had only declined 4% from its market high.  Due to a rough August and September, we can see the S&P500 declined 12% from its high: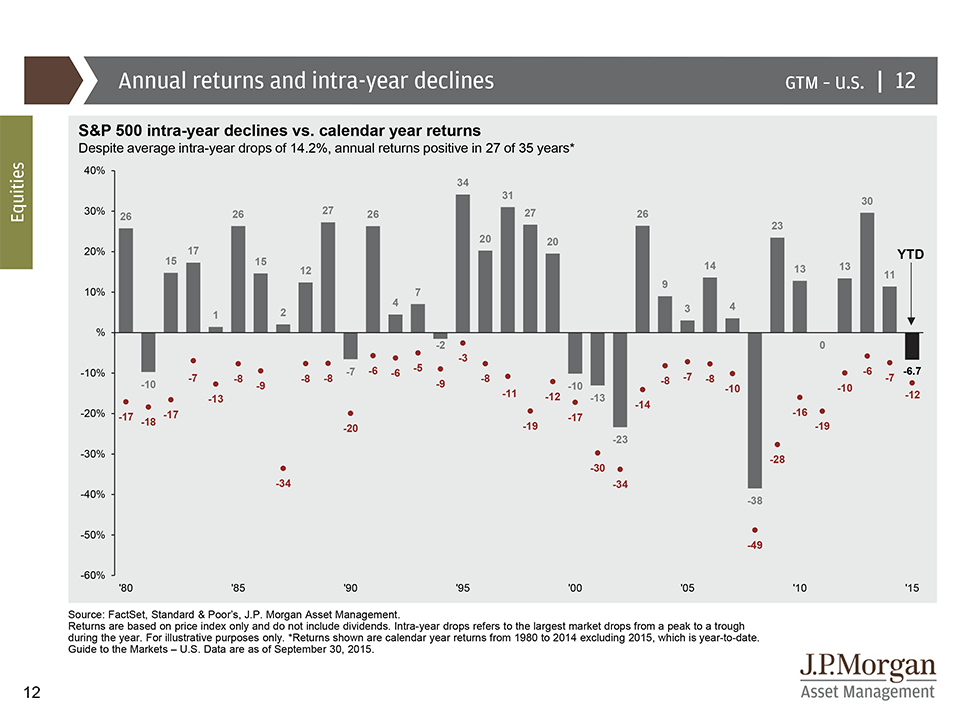 That 12% drop is almost at the average intra year drop of 14.2%.  As a reminder, we can see that despite several years were there were relatively large drop, many years still ended up being positive.  That scenarios increases the risk that an investor might sell at the wrong time or may incorrectly time the market.
Current Valuation – the Market is still fairly valued
By looking at the major valuation metrics (P/E, CAPE, Div Yield, P/B, P/CF, and EY Spread), the market is slightly undervalued.  Since its less than one standard deviation (far right column), I would actually classify this market as "fairly valued".  We are not seeing panic or greed driven values currently.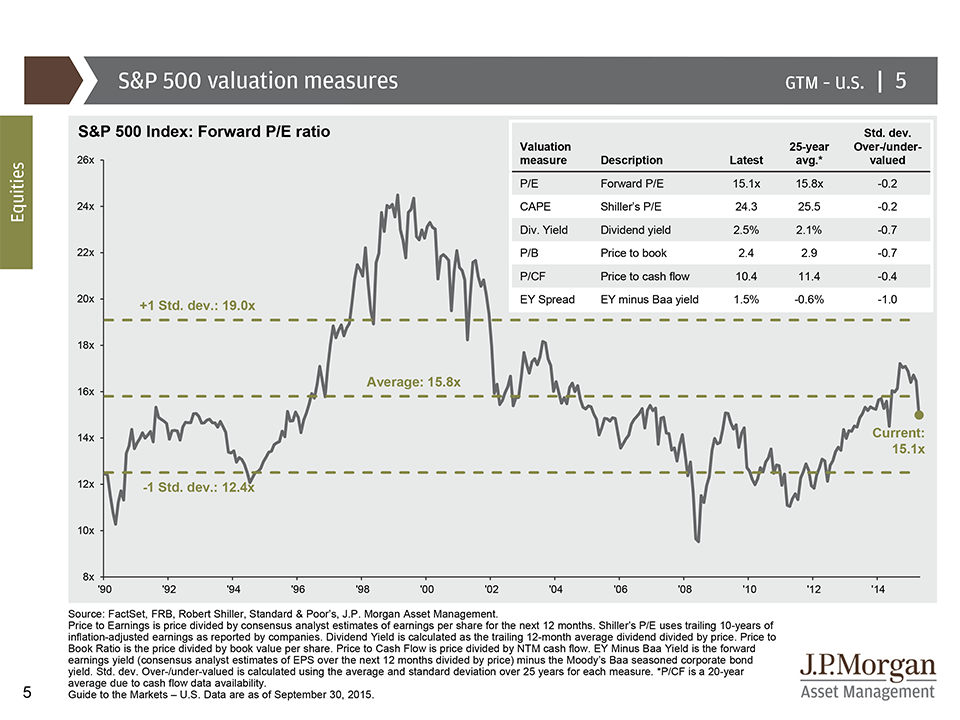 P/E Ratio is Poor Predictor of Short Term Performance but much better at Intermediate Performance
Although the model predicts good returns over the next year, the R Squared is only 9% so using P/E to predict the next 12 months is a dangerous proposition.  It does show that according to P/E, we are not seeing a dramatically overvalued market.  As we have discussed before, the 5 year performance based on P/E is much stronger with an R Squared of 43%.  That means the current P/E can explain 43% of the next 5 years performance.   The current P/E indicated the next 5 year should be good for the market.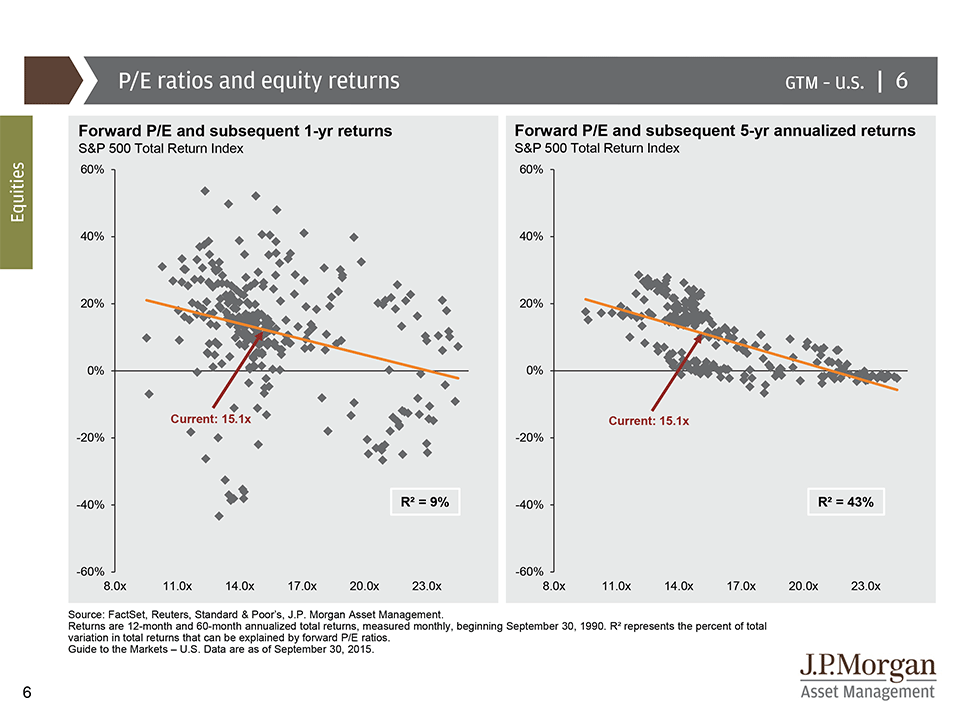 I would like to thank JP Morgan for their always excellent quarterly guide to the markets where the slides came from.
https://www.jpmorganfunds.com/cm/Satellite?UserFriendlyURL=diguidetomarkets&pagename=jpmfVanityWrapper
** The information on this website is intended only for informational purposes. As always, past results do not guarantee future returns.  Reh Wealth Advisor clients should discuss with their advisor if any action is appropriate.