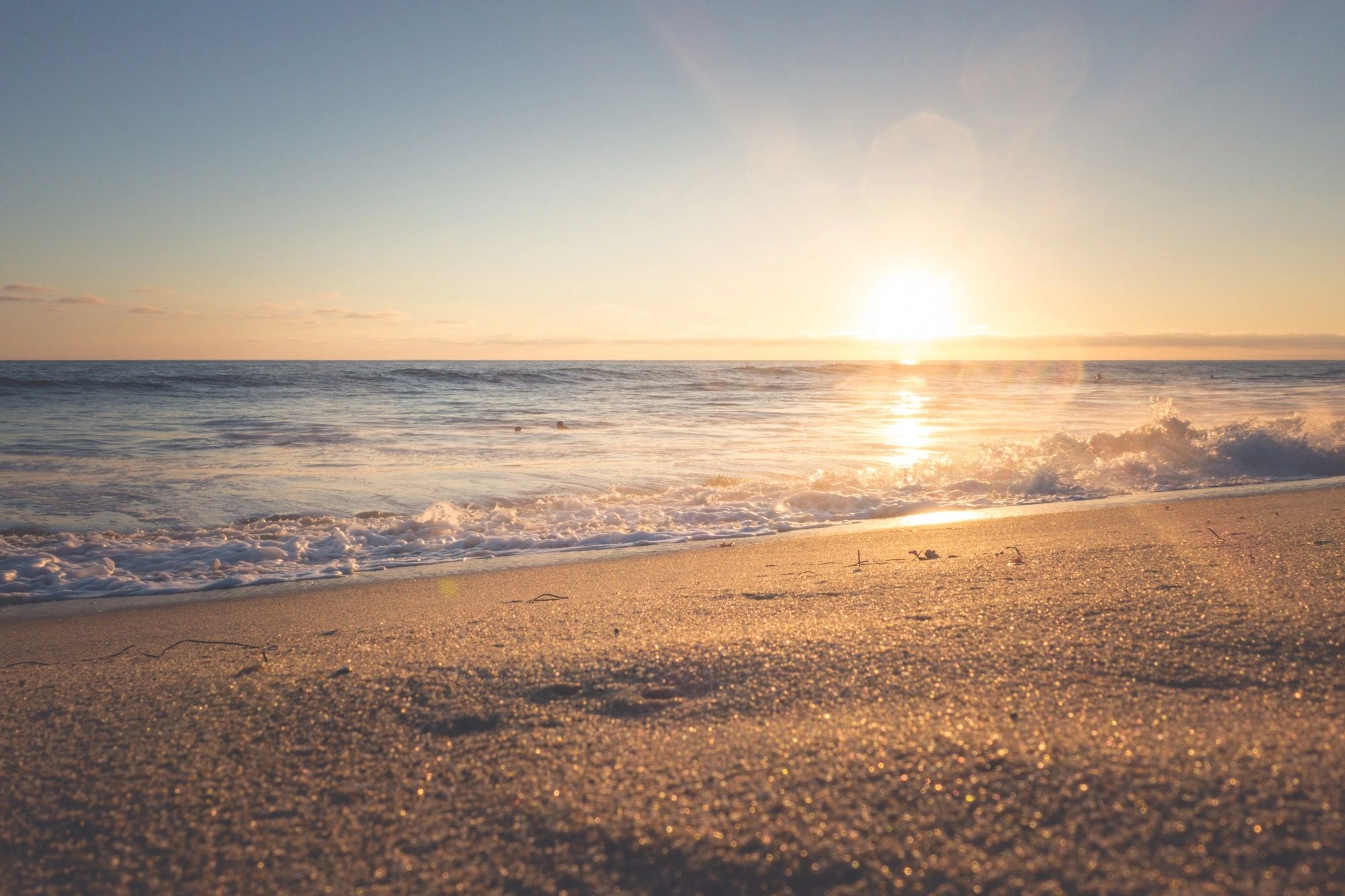 Today saw the largest one day drop since 1987 as fear of the corona virus hit the markets. Most market indexes are now down 20% from their high which is what qualifies as a market correction. In 1987, the market dropped over 22% on what is referred to as "Black Monday".
When Was the Last Market Correction?
Our last market correction of 20% occurred less than 2 years ago in the second half of 2018. It was not as fast as this most recent drop, but markets recovered very quickly in 2019.
Wait, why are some outlets saying we haven't had a correction since 2008?
I really do not know. They seem to be ignoring the definition of a market correction which by definition is a drop of 20%
How Quickly did we recover from 2018's Drop?
By April of 2019, the S&P500 had fully recovered from the 20% drop that occurred from late August through December of 2018.
Source: https://en.wikipedia.org/wiki/Closing_milestones_of_the_S%26P_500
Do you see any other times in history that might be a guide?
I do see some parallels with 9/11 in that the world as we previously knew it seemed to be changing and we faced fears we had not seen before.
Due to fear and concerns over the financial firms inside the World Trade center the stock market stopped trading until 9/17. The NY stock exchange opened on 9/17 with a 7% loss and continued to lose over 14% for the week. It was one of the largest 5 day losses the market had seen.
Less than one month later the stock market had regained its pre 9/11 levels
https://www.investopedia.com/financial-edge/0911/how-september-11-affected-the-u.s.-stock-market.aspx
What if we have another 2008?
What do I mean by 2008? I mean another "worst stock market of our lifetime" period. How long did it take to recover from the 2008 stock market?
The recovery came swift and a return to value
40% stocks/60% bond portfolio recovering by November 2009
60% stocks / 40% bond portfolio recovering fully by October 2010
The 100% stock S&P500 recovered full by March 2012
The Takeaway
Time periods like we are experiencing now are very challenging for investors. Time periods such as we are in now are tempting to feel that there is no relief in site. However, looking at history, we can see that the stock market, our economy, and country have recovered from even the worst of time relatively quickly. Its persisting through times such as we are in now that allows up to capture the upside of investing. Market timing is tempting and "feels right" when times are rough, however, research has shown us that market timing is extraordinarily difficult (need to be correct over 70%-80% of the time) and in most cases, trying to time the market has hurt our portfolio returns. We are reminded of the "average investor" returns the past 20 years from this slide: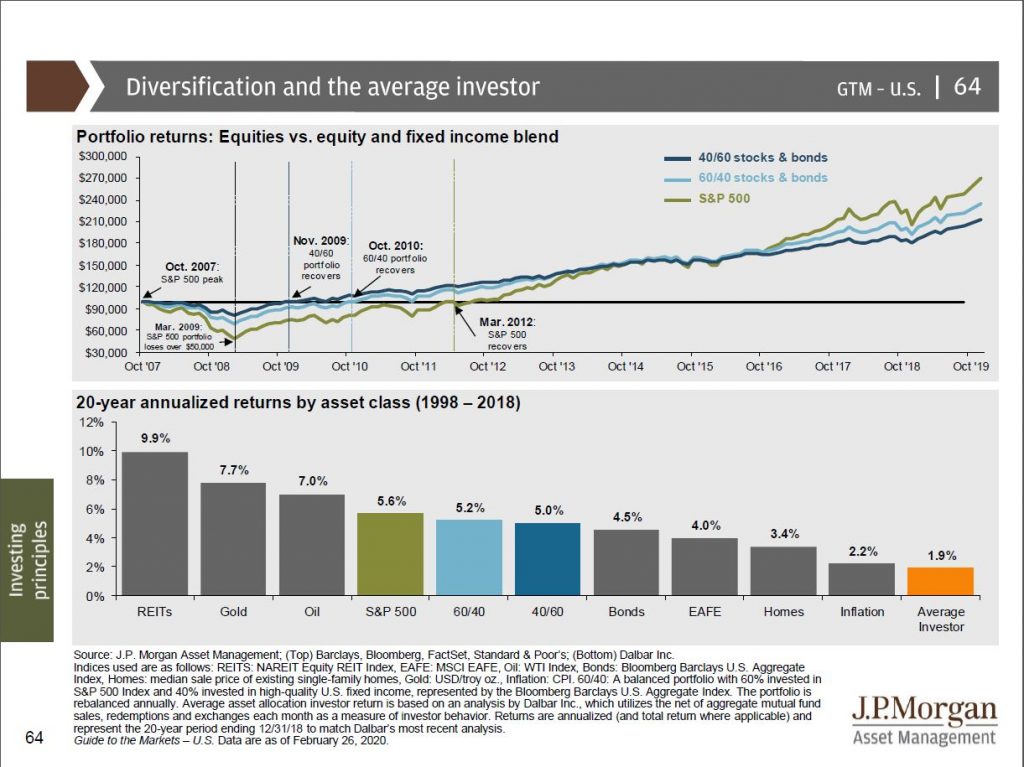 Had the average investor since 1998 simply picked any other the other asset classes and stuck with it, they would have performed better. Further, they did not even outperform inflation.
I will continue to be vigilant in monitoring your portfolios and to ensure we are acting in prudent matters. Please do not hesitate contacting me if you have any questions.